Slide 1
Sign Up for Swim Classes Today!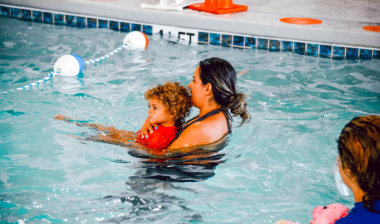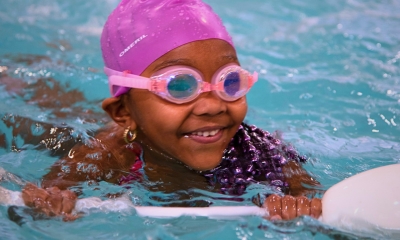 $30 per Class!
Year-Round Swim Lessons
Year-Round Swim Lessons at Atlanta Swim Academy are once a week, 30-minute group swim lessons that help diminish the typical regression of swim skills that can happen winter comes around. Not only do the year-round swim lessons allow kids to learn consistently without breaks, but swimmers who practice in the "off season" are building skills and gaining confidence in the water faster than those who take long breaks in the winter.
Atlanta Swim Academy has been an industry leader of year-round swim lessons for over 35 years. Our three indoor heated pools are maintained by full time facility engineers, and we provide warm pool areas for parents and guardians and private changing areas for our students. Since our facility is located in the heart of East Cobb, our convenient scheduling allows for plenty of options for you and your swimmer!
Goals of Year-Round Swim Lessons
It's a great opportunity to stay physically active even when its cold outside, and helps build developmental milestones in infants, toddlers, and preschoolers! Older swimmers benefit greatly from the social interaction in our safe, but fun, environment. Studies have continually shown that once a week, year-round swim lessons are the most effective for swim skill progression and retention! If your swimmer has intentions to join competitive summer leagues, this will give them a head start on their training and practice, as well. Students can progress at their own pace and will master all skills at their level before moving up.

Year-Round Swim Lessons for Babies, Infants, and Toddlers
Our Baby Splash and Shrimps levels are formulated specifically for parent and child bonding and water safety skills. The parent/child swim lessons are filled with guided play, using songs and toys to stimulate interest and comfort in the water. Basic movement repetition through these activities will build learned behaviors that turn into the fundamentals of swimming such as floating, getting faces wet, blowing bubbles, kicking, and scooping!

Our Guppies level classes are the perfect solution for toddler or preschooler swimmer! Singing songs and playing games with guided support from the instructor are foundational in building trust and comfort in the water. The students will learn to follow directions, participate in class activities, and of course, water safety skills!

As your preschool aged swimmer progresses, they'll continue to master skills throughout each level. They will learn how to swim further distances on their front, control their breath, safely getting in and out of the pool, and more! Additionally, Atlanta Swim Academy teaches our young students "rollover" breathing; a type of body mechanic that sets up good habits and the foundation of freestyle breathing!

Year-Round Swim Lessons for School Aged Swimmers
Our Sea Turtle's level is perfect for beginner swimmers who are 5 and a half years old. This level is for students have never gone swimming before, or students who have been swimming recreationally but only with floaties or adult support. Since the Sea Turtle's level focuses on gaining independence in the water, ASA begins with the foundations of swimming like putting faces in water, gloating, gliding, and moving through the water without support.

Year-round swim lessons for the Flounder level are structured for swimmers who are already comfortable swimming recreationally without support form equipment or adults. Atlanta Swim Academy starts to teach students Freestyle and Backstroke, the gold-standards of recreational and competitive swimming! This level will teach swimmers strength, stamina, and body awareness.

As your school aged swimmer progresses, they'll be cared for by our world class ASA coaches that keep detailed notes on their skill progression, so you can ensure their needs are being met no matter what class, coach, or level you move to. Once the foundation of official swim strokes is built, we start to teach our swimmers Breaststroke, Butterfly, Treading, Diving, and more! Can your swimmer make it all the way to Reef Sharks?

SwimFIT for the Advanced Swimmer
SwimFIT is Atlanta Swim Academy's pre-competitive program for kids who are proficient in all four competitive strokes and are looking for a mix of lap swim and technique building. It's a great extracurricular for the swimmer who maybe isn't interested in a competitive swim team. And the best part is there is no long swim meets or 5 a.m. practices! It's a great way to stay physically active, social and have fun in the pool!